Orthopedics - Copy
Breaks, sprains, strains, or tears are common orthopedic injuries that can prevent you from doing the things you love and that used to come naturally to you. At Henry County Hospital Orthopedics, we can have you back to living life faster with orthopedic injury care. We work as a collaborative team to prevent, diagnose, treat, and rehabilitate patients with injuries that affect their musculoskeletal system.
Don't Let Pain Keep You from Doing the Things You Love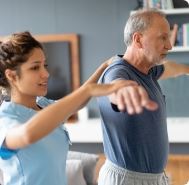 Make One Less STOP. Walking boots, slings, braces & splints are available on-site.
Same-Day Procedures. Recover in the comfort of your home without an overnight hospital stay.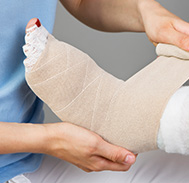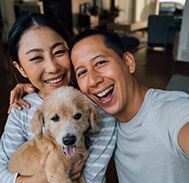 Stay Local. Skip the car trip. The orthopedic care you need is available right here in Napoleon, Ohio.
Orthopedists are doctors who specialize in the musculoskeletal system and can treat anything dealing with your bones, joints, ligaments, tendons, nerves, and connective tissues.
Orthopedic Services We Offer
We provide a wide range of surgical services as well as personalized care to patients of all ages. With skilled, capable, and caring hands, you can expect your orthopedic care to continue post-surgery with physical therapy or swing bed services.
Our experienced team utilizes the latest techniques and highly specialized care for common procedures such as:
Hip and knee replacement (primary arthroplasty)
Shoulder surgery (arthroplasty)
Sprains and strains
Fractures and dislocations
Tendon and ligament injuries
Painful, swollen, or injured joint
Foot or ankle pain
Wrist, elbow, hand, and shoulder pain
Neck and back pain
In-house rehabilitation
For more information about Henry County Hospital Orthopedics, call 419.591.3853.