Pulmonology
The ability to breathe is central to life, but most people don't give it a second thought unless they suffer from breathing difficulties. When faced with challenges like these, even everyday activities can feel next to impossible. At Henry County Hospital, our board-certified lung specialists (pulmonologists) are here to provide diagnosis, treatment, and management of lung problems to help improve your quality of life.
Why choose Henry County Hospital Pulmonology?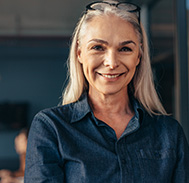 Local sleep studies available. Rest easy our specialist can diagnostic sleep studies, CPAP titration studies and offer office consultation with a sleep disorders specialist.
Collaborative care. Under the direct supervision of the physician, respiratory therapists carefully work by defined therapeutic guidelines. We monitor, evaluate and treat individuals with respiratory and cardio-respiratory disorders.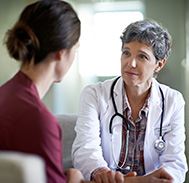 We Help You Breathe Easier
Our pulmonologists are highly knowledgeable in helping patients with conditions from asthma to pneumonia and chronic obstructive pulmonary disease (COPD). Should you have a severe lung disease like lung cancer, your pulmonologist will collaborate with your oncologist to provide comprehensive care.
Pulmonary services we offer include:
Breathing treatments
Cardiopulmonary rehab
CPAP titration
Lung function testing
Lung cancer screening
Lung nodule screening and care
Evaluation for home oxygen
Oxygen desaturation testing
Sleep studies
Signs You Should See a Pulmonologist
While some acute illnesses don't require treatment from a pulmonologist, such as bronchitis or the flu, if your breathing difficulties persist, you may benefit from specialized care. For example, if you experience chronic cough, shortness of breath, bloody sputum, or other persistent symptoms, our pulmonologists can help diagnose your condition through various tests while utilizing imaging technology to formulate a personalized treatment plan to best meet your needs and improve your quality of life.
For more information about Henry County Hospital Pulmonology Services, call 419.592.4015.
General, Primary

This is the absolute best hospital I have EVER been an inpatient at. Everyone and I do mean EVERYONE was not only above proficient at their job but there isn't a nicer bunch of employees. I admitted as a patient and discharged as a new friend to many.

Tracy A.

Sleep Center

The technician was a delight to work with form my study. She was helpful and answered my questions, any concerns I had. She explained to my satisfaction.

Margaret M.

Sleep Center

Staff members who performed my sleep study was so sweet and helpful. She made my study a very pleasant experience.

Debera P.

Rehabilitation

They do a great job.

Ernesto E.

Rehabilitation

I have always had kind and patient therapists. They were encouraging and glad when I showed progress. They are all very friendly and courteous.

Betty C.

Sleep Center

Kristen was wonderful!! Thank you!!

Casey H.

General

"Amazing nurses and other staff."

Deb H.

General, Primary

Wonderful, compassionate staff! the care given is top-notch!

Harriet B.