Respiratory Therapy
Highly Rated for Patient Satisfaction in Napoleon, OH
Those suffering from breathing or cardiopulmonary disorders find comprehensive care and compassionate treatment from trusted physicians at Henry County Hospital.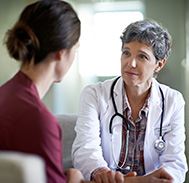 All of our services are patient-focused and customized to meet the individual needs of the patient.
Our respiratory therapists are guided by physicians to treat patients ranging from premature newborns to elderly individuals.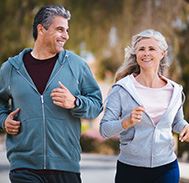 The following patients benefit from respiratory therapy:
Those who have recently had lung surgery
Those who have a respiratory system disease
Those with an interstitial disease
Those with shortness of breath
Those with neuromuscular diseases
Those with chronic asthma
Those with emphysema
Patients who have been victims of a stroke, heart attack, shock, or drowning can also benefit from respiratory therapy. Our state-of-the-art facilities provide an environment that benefits the health and wellness of those struggling with a respiratory condition. We provide a wide variety of treatment plans to address patient conditions and improve their overall function.
Respiratory therapists are available 24/7, so don't hesitate to contact them for further information about our respiratory therapy services and whether they are right for you.
General, Primary

This is the absolute best hospital I have EVER been an inpatient at. Everyone and I do mean EVERYONE was not only above proficient at their job but there isn't a nicer bunch of employees. I admitted as a patient and discharged as a new friend to many.

Tracy A.

Rehabilitation

They do a great job.

Ernesto E.

Rehabilitation

I have always had kind and patient therapists. They were encouraging and glad when I showed progress. They are all very friendly and courteous.

Betty C.

General

"Amazing nurses and other staff."

Deb H.

General, Primary

Wonderful, compassionate staff! the care given is top-notch!

Harriet B.