Urgent Care
Urgent Care in Napoleon, OH
Henry County Hospital Urgent Care offers extended urgent care hours at 1600 East Riverview Ave., Napoleon, OH 43545. The facility is available every day of the week and no appointments are necessary.
Henry County Hospital Urgent Care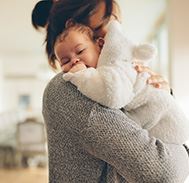 No appointments needed. Walk-in appointments are available to patients of all ages with wait times typically less than 30 minutes.
Open 7 days a week. Medical needs can happen everyday. We offer convenient access to high-quality healthcare that is safe and convenient.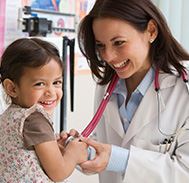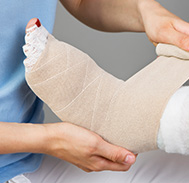 Onsite Lab, X-ray and emergency room services. Having urgent care and emergency care services available at one location allows for addressing a wide range of needs quickly for the best possible care.
As the only Urgent Care facility in Henry County, we provide residents with safe, convenient healthcare access for non-life-threatening conditions for patients of all ages, including:
Common cold/Flu
Sprains/strains
Cuts/scrapes
Allergies
Infections
And more.
When to Use Urgent Care
Urgent Care treatment does not replace your regular physician's care, but is a good alternative when your primary doctor is unavailable. Our Urgent Care staff works closely with your primary physician to ensure all treatments, results, and follow-up plans are communicated. For those without a primary care physician, visit our Family Practice Office for physicians accepting new patients.
Please call 911 right away for life-threatening conditions such as a heart attack, stroke, unconsciousness, limb-threatening injuries, or a severe allergic reaction. Our Emergency Care is open 24 hours a day, seven days a week.
Urgent Care Hours
Monday 9:00 a.m. - 9:00 p.m.
Tuesday 9:00 a.m. - 9:00 p.m.
Wednesday 9:00 a.m. - 9:00 p.m.
Thursday 9:00 a.m. - 9:00 p.m.
Friday 9:00 a.m. - 9:00 p.m.
Saturday 11:00 a.m. - 5:00 p.m.
Sunday 11:00 a.m. - 5:00 p.m.
This office will be closed on New Year's Day, Memorial Day, Independence Day, Labor Day, Thanksgiving, and Christmas.
For information about Henry County Hospital Urgent Care, call 419.591.3843.
General, Primary

This is the absolute best hospital I have EVER been an inpatient at. Everyone and I do mean EVERYONE was not only above proficient at their job but there isn't a nicer bunch of employees. I admitted as a patient and discharged as a new friend to many.

Tracy A.

General, Primary

This team at Henry County really strives together. They have a unique style of caring for their patients. If you have to be in a hospital, I highly recommend you consider Henry County Hospital. It will be my first choice from now on!

Sarai B.

General

I can't say enough about Dr. Kettinger, and most of the nurses in the ER. I think they are great and trust them. Don't care where I am at I all to go to Henry county. Great job guys.

April K.

Birthing Care, Riverview

My wife and I recently had our first child and had an amazing experience with the whole staff at Henry County Hospital.

Jeff B.

Rehabilitation

They do a great job.

Ernesto E.

Rehabilitation

I have always had kind and patient therapists. They were encouraging and glad when I showed progress. They are all very friendly and courteous.

Betty C.

General

"Amazing nurses and other staff."

Deb H.

General, Primary

Wonderful, compassionate staff! the care given is top-notch!

Harriet B.