Cardiology
Henry County Hospital Cardiology
It's critical to take care of your heart. That's because heart disease is the #1 killer of both men and women worldwide, yet many do not realize they have a heart-related condition until an event such as a stroke or cardiac arrest occurs. Your primary care provider can help you assess your risk profile for heart problems, and if you have heart disease warning signs, they can refer you to a cardiologist close to home.
We Help in Healing Hearts
Whole Heart Health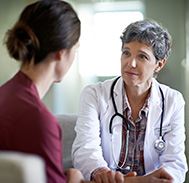 We offer diagnostic, therapeutic, and supportive care for patients with heart problems. You can trust your heart to Henry County Hospital Cardiology when it matters most.
Best in Class
Our board-certified cardiologists focus on treating disorders of the heart and vascular system so that patients can enjoy the best health and quality of life possible.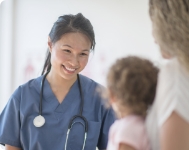 Close to Home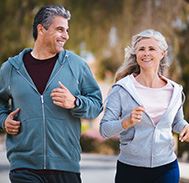 Keep your heart healthy or take steps towards your recovery with our onsite Cardiac Rehab Center.
From helping you create a heart-healthy lifestyle to performing potentially lifesaving procedures, our cardiology services include:
Heart rhythm disorders (arrhythmias)
Congestive heart failure
Congenital heart disease
Heart attack
Myocarditis
Hypertension management (high blood pressure)
Pacemaker & Defibrillator checks
And more
What Does a Cardiologist Do?
As a specialist in the heart, a cardiologist is a physician you can turn to when you have heart-related conditions that affect either your heart or your circulatory system. The heart is responsible for re-oxygenating blood and transporting it throughout the body through blood vessels called arteries and veins. You may need to see a cardiologist if heart disease runs in your family, if you are a smoker, or if you have high blood pressure or high cholesterol. Your cardiologist is trained to treat a variety of heart conditions so you can live a better quality of life.
Treatments for Heart Disease
Cardiologists have a number of interventional procedures used to treat and manage heart disease.
Depending on your specific symptoms and overall health, treatments vary, but may include:
Angioplasty to widen narrowed arteries
Bypass surgery to improve heart function
Open heart surgery to repair heart valves, hardened arteries, implantation of medical devices, heart transplants, or repairing damage to abnormalities
Vascular surgery to improve the function of the veins, arteries, and lymphatic vessels
Pacemaker implants send electrical signals to the heart to prevent erratic heartbeats
Cardiac Catheterization to the list of treatments
Clinic Hours
Tuesdays and Fridays from 8:30 a.m. - 12:00 p.m.
For information about Henry County Hospital Cardiology, call 419.591.3823.
General, Primary

This is the absolute best hospital I have EVER been an inpatient at. Everyone and I do mean EVERYONE was not only above proficient at their job but there isn't a nicer bunch of employees. I admitted as a patient and discharged as a new friend to many.

Tracy A.

Rehabilitation

They do a great job.

Ernesto E.

Rehabilitation

I have always had kind and patient therapists. They were encouraging and glad when I showed progress. They are all very friendly and courteous.

Betty C.

General

"Amazing nurses and other staff."

Deb H.

General, Primary

Wonderful, compassionate staff! the care given is top-notch!

Harriet B.