Massage Therapy
Massage can provide emotional, physiological and physical benefits for people of all ages.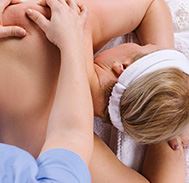 Whether you are a competitive athlete, home gardener or just feeling overwhelmed, massage therapy can help relieve the stress and tension of everyday living.
Massage Therapy services are offered by Keel Massage Therapy. Call or email us to schedule an appointment 419-438-1208.