Primary Care
For information about Henry County Hospital Primary Care, call 419.592.1071.
Primary Care for the Whole Family
Having an established family healthcare provider is an asset for the entire family's health and wellness. With primary care services at Primary Care, you'll have a provider with access to your family's medical history and a provider/patient relationship that will benefit your overall health.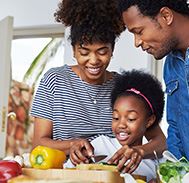 Collaborative Approach- We work to be your partner in health and wellness. We will coordinate continued care with local specialists specific to your healthcare needs.
Dedicated Team- Access to a care team when you need it is important. Our dedicated team will do our best to coordinate an appointment within your requested time frame.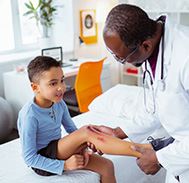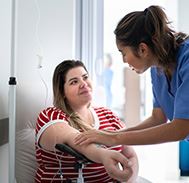 Personalize Plan of Care- Our patient and family-centered care allow us to give you a specific plan to maintain good health, prevent disease and provide care when you're sick.
Why do I need a Primary Care Provider?
You shouldn't wait until an injury or illness to look for a doctor. At Henry County Hospital, our trusted Napoleon primary care physicians and providers offer personalized and caring services for families in the surrounding communities.
Our family practice includes, but is not limited to, the following areas:

Routine check-ups and wellness visits

Vaccinations for all age groups

Preventative medicine

Pediatric and newborn care

Occupational care including work/school/insurance physicals

General internal medicine

Personalized counseling on maintaining a healthy lifestyle

Sick calls
As you receive care from Primary Care, you will quickly find that our teamwork approach to your health is both beneficial and effective. Expect test results to be promptly shared with you before discussing your treatment options. All your concerns are caringly and respectfully considered by staff. Your health is our top priority, and our hospital is dedicated to maintaining an environment of wellness.
Primary Care Hours
Monday 8:00 a.m. - 5:00 p.m.
Tuesday 8:00 a.m. - 5:00 p.m.
Wednesday 8:00 a.m. - 5:00 p.m.
Thursday 8:00 a.m. - 5:00 p.m.
Friday 8:00 a.m. - 5:00 p.m.
General, Primary

This is the absolute best hospital I have EVER been an inpatient at. Everyone and I do mean EVERYONE was not only above proficient at their job but there isn't a nicer bunch of employees. I admitted as a patient and discharged as a new friend to many.

Tracy A.

General, Primary

This team at Henry County really strives together. They have a unique style of caring for their patients. If you have to be in a hospital, I highly recommend you consider Henry County Hospital. It will be my first choice from now on!

Sarai B.

Rehabilitation

They do a great job.

Ernesto E.

General, Riverview

Dr. H is amazing he's doing all he can to help complete my family (I have fertility issues)

Emma L.

Rehabilitation

I have always had kind and patient therapists. They were encouraging and glad when I showed progress. They are all very friendly and courteous.

Betty C.

General

"Amazing nurses and other staff."

Deb H.

Birthing Care, General

I and my boyfriend had the best birthing and postpartum care experience. My labor was hard and long but being so well taken care of by every nurse and doctor made the stay amazing and helpful. Every staff member there provided exceptional care! ❤️

Courtney J.

General, Primary

Wonderful, compassionate staff! the care given is top-notch!

Harriet B.

Internal Medicine, Riverview

My husband had outpatient testing. He wasn't feeling well and they were understanding, attentive, and overall very pleasant! They were the epitome of what patient care should look like! To say we were impressed is an understatement!

Rebecca R.

General, Primary

Henry County has been a wonderful facility. Everyone that my husband and I have interacted with has been very kind and thoughtful. They have gone above and beyond to help people. Our child was born here and had a great experience.

Amanda C.