Medical Imaging
Henry County Hospital is Rated Highly for Patient Experience
Henry County Hospital Medical Imaging Services offers the perfect balance of advanced technology and procedures close to home! The Medical Imaging staff has two specialty physicians, a diagnostic radiologist, and an interventional radiologist. The technical staff is comprised of registered radiographers, nuclear medicine technologist, and sonographers. The entire Medical Imaging staff focuses on providing quality and compassionate care to meet the needs of each patient all in the comfort of our small community hospital.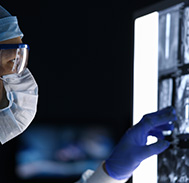 Our staff has over 100 years of combined experience and provide a level of care that is both personable and professional.
Medical Imaging Services
We offer a wide range of services in medical imaging, including the following:
Bone Densitometry (DEXA) Scanning - This is a screening tool for osteoporosis that uses low dose x-ray to image lumbar spine hips or wrist to measure the amount of cortical bone or bone mass that supports the human body.
Computerized Tomography (CT) Scan - A tool that uses x-ray to create small cross-sectional images and 3D data sets so anatomy may be visualized for abnormalities in many different views.
Magnetic Resonance Imaging (MRI) - An imaging tool that uses a radiofrequency waves along with a strong magnetic technology to view the soft tissues of the body such as the brain, spinal cord and disc, abdominal organs and joints.
Digital Mammography - the use of low-dose x-ray to produce images of the breast to screen for abnormalities. This service is accredited by the American College of Radiology and is certified by the FDA.
Nuclear Medicine Scanning- requires an injection of special medication called radioisotope to visualize the function of internal organs and to diagnose bone or organ abnormalities by using a special camera that picks up the activity of the injected radioisotope.
PET/CT - requires an injection of a radioisotope to look for the spread of cancer through the organs and soft tissues. The patient will be imaged with a CT scanner and then a nuclear medicine camera. The images will then be fused together to give greater detail for the radiologist interpreting the scan.
Ultrasound/Vascular Ultrasound - the use of high frequency sound waves to obtain images of the abdominal and pelvic organs, OB (fetal), and small parts including the thyroid, breast, or scrotum. Vascular ultrasound is used to screen for deep vein thrombosis (DVT) in the extremities, and to evaluate for peripheral vascular disease in the carotid arteries of the neck or the arteries in the extremities. This service is accredited by the American College of Radiology.
Make a Medical Imaging Appointment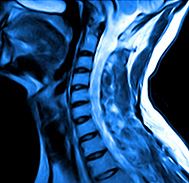 A registered technologist is available in Medical Imaging 24/7 to answer questions, schedule appointments, or release information.
Routine X-ray exams do not require an appointment and can be serviced at any time. The imaging services listed above do require appointments. The Medical Imaging staff at Henry County Hospital is trustworthy, compassionate, and patient-centered.
Schedule a Medical Imaging service by calling 419.591.3830.
General, Primary

This is the absolute best hospital I have EVER been an inpatient at. Everyone and I do mean EVERYONE was not only above proficient at their job but there isn't a nicer bunch of employees. I admitted as a patient and discharged as a new friend to many.

Tracy A.

General, Primary

This team at Henry County really strives together. They have a unique style of caring for their patients. If you have to be in a hospital, I highly recommend you consider Henry County Hospital. It will be my first choice from now on!

Sarai B.

Birthing Care, Riverview

My wife and I recently had our first child and had an amazing experience with the whole staff at Henry County Hospital.

Jeff B.