Laser & Vein Center
Treating Vein Disease in Napoleon, OH
As we age, it becomes increasingly important to monitor all aspects of our health. Many people overlook the possibilities of vein disease. In fact, did you know that nearly 1 in every 3 Americans over the age of 45 has some type of vein disease? Even though the symptoms of vein disease may seem minor, if left untreated it could lead to serious and potentially life-threatening health problems.
If you suspect you are dealing with a vein problem or you require treatment for a vein disease, the medical staff is here to help. At Henry County Hospital, we use state-of-the-art technology and personalized patient care to provide families and individuals with the healthcare they need. We have been at work in our community as a non-profit hospital since 1919, and we are proud to provide a variety of medical services and treatment options.
Vein Disease Treatment & Prevention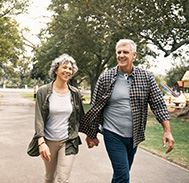 Our Laser and Vein Center at Henry County Hospital is here to help you and your loved ones.
We offer treatments for the following medical issues:
Chronic leg swelling
Venous stasis and ulcers
Venous Thrombosis
Varicose veins
Spider veins
Fistula
Venous Compression
Uterine fibroid tumors
Peripheral arterial disease

Choose Henry County Hospital
If you are ready to schedule your appointment at the Henry County Hospital Laser and Vein Center, Dr. Semaan is currently accepting new patients. We accept all major insurance plans at our facility, including Medicare and Medicaid.
Call 419.591.3861 to schedule an appointment.
General, Primary

This is the absolute best hospital I have EVER been an inpatient at. Everyone and I do mean EVERYONE was not only above proficient at their job but there isn't a nicer bunch of employees. I admitted as a patient and discharged as a new friend to many.

Tracy A.

Rehabilitation

They do a great job.

Ernesto E.

Rehabilitation

I have always had kind and patient therapists. They were encouraging and glad when I showed progress. They are all very friendly and courteous.

Betty C.

General

"Amazing nurses and other staff."

Deb H.

General, Primary

Wonderful, compassionate staff! the care given is top-notch!

Harriet B.