Psychiatry & Psychology
At Henry County Hospital
The Help Center is dedicated to providing everyone with the means to live healthier and happier lives. We provide comprehensive treatment programs that include outpatient individual services and services for couples, families, adolescents, and adults suffering from behavioral health issues.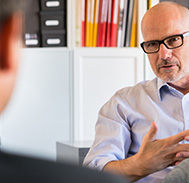 Help is available for persons with depression, anxiety, attention deficit-hyperactivity disorder, anger management issues and more.
Programs feature individualized care to cater to the very important needs of patients and their families.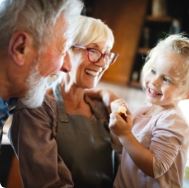 The Help Center also provides counseling for The Employee Assistance Program (EAP) at no expense to employees of companies in which a working relationship has been established. If you are not sure if your company provides EAP services talk with your Human Resources department.
Hours of Operation:
Monday: 10am-6pm
Tuesday: 9am-5pm
Wednesday: 9am-5pm
Thursday: 10am-3pm
Friday: Closed
Address:
589 East Riverview Avenue
Napoleon, Ohio 43545
For more information or to set up an appointment call us at 419.592.0500.
General, Primary

This is the absolute best hospital I have EVER been an inpatient at. Everyone and I do mean EVERYONE was not only above proficient at their job but there isn't a nicer bunch of employees. I admitted as a patient and discharged as a new friend to many.

Tracy A.

General

"Amazing nurses and other staff."

Deb H.

General, Primary

Wonderful, compassionate staff! the care given is top-notch!

Harriet B.