Internal Medicine
Internal Medicine in Napoleon, OH
Our internal medicine providers, also called internists, are primary care physicians who focus on the treatment of adult patients. These physicians will be there for you when you have health-related questions or concerns or if you need prescriptions for acute or chronic illnesses.
Patient-Focused Healthcare Close to Home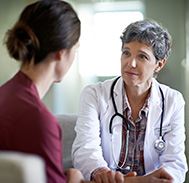 Patient/Doctor Relationship. Our goal is for you to establish a long-term doctor/patient relationship that's centered on managing your healthcare needs and keeping you as healthy as possible.
Expert Adult Care. Our board-certified providers are experienced in diagnosising, managing and preventing diseases.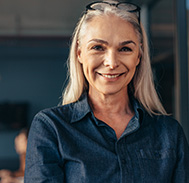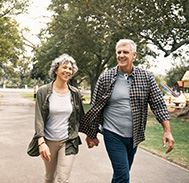 Coordinated Care. We work directly with your entire care team to ensure a complete treatment of care so you experience the best possible outcome with your specific diagnosis and treatments.
Primary Care for Adults
Our internal medicine physicians act as your primary point of contact for a variety of medical needs, from routine physicals to laboratory tests and for the treatment of injuries and illnesses. They can also counsel you and keep a record of your relevant immunizations.
Our doctors have expertise in acute, chronic, and preventative medical care. Some of the most common conditions our internists diagnose and treat include:
Heart disease
Hypertension (high blood pressure)
Colds and the flu
Type 2 diabetes
Lung disease
Obesity
Kidney disorders
Infectious diseases
Joint and muscle pains
Senior & Geriatric Care
Our internal medicine team also includes geriatricians who complete additional training to diagnose and treat elderly patients who often have more complex healthcare needs and may have several chronic illnesses simultaneously. Our geriatricians help patients stay healthy and active throughout the aging process while providing help with how to cope with any age-related disabilities or diseases.
Hours
Monday 8:30 a.m. - 5:00 p.m.
Tuesday 8:30 a.m. - 5:00 p.m.
Wednesday 8:30 a.m. - 12:00 p.m.
Thursday 8:30 a.m. - 5:00 p.m.
Friday 8:30 a.m. - 5:00 p.m.
For more information about Henry County Hospital Internal Medicine Services, call 419.592.4015
General, Primary

This is the absolute best hospital I have EVER been an inpatient at. Everyone and I do mean EVERYONE was not only above proficient at their job but there isn't a nicer bunch of employees. I admitted as a patient and discharged as a new friend to many.

Tracy A.

General, Primary

This team at Henry County really strives together. They have a unique style of caring for their patients. If you have to be in a hospital, I highly recommend you consider Henry County Hospital. It will be my first choice from now on!

Sarai B.

Birthing Care, Riverview

My wife and I recently had our first child and had an amazing experience with the whole staff at Henry County Hospital.

Jeff B.